Our accessibility policy
For information about alternative formats for our literature, click here.
We are committed to providing customers with the best possible service. We want all our customers to be able to access our products and services, so we try to make it easy for you to communicate clearly with us - however you choose to.
Accessibility means available for all
Dedicated to designing disability-smart strategies across Just, we are proud lifetime members of the Business Disability Forum. Because whether you work for us, or we work for you, our focus is always on helping you.
Our website
What makes this website accessible?
To ensure our website doesn't exclude any users due to their abilities or methods, we use prominent colours, fonts, text, layout and navigation to ensure they are as easy to use as possible. Our webpages also cater for a range of different viewing devices and technologies.
What guidelines have been followed?
We aim to follow trusted web accessibility principles outlined by the Worldwide Web Consortium (W3C) and strive to achieve their AA rating. We try to ensure our webpages meet a good standard for each of the four W3C principles – perceivable, operable, understandable, and robust – which provide 'the foundation for Web accessibility'.
Our commitment to Plain English
We also believe it is important to make things as clear as possible. As members of the Plain English Campaign, we are passionate about cutting through the gobbledygook and jargon of the retirement industry. That means making information clear and easy to digest across all of our communications.

A font designed for readability
The little things we change can help too. When we became Just, we created two brand new fonts to make things even clearer. Every letter of these new fonts has been tested for appeal and readability to make our content as accessible as possible.
Our font for headers includes a number of accessibility features: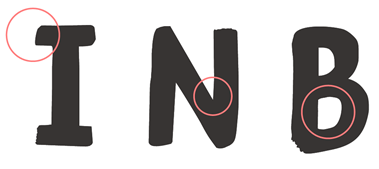 (1) Crossbar on I; (2) open crotch to minimise fill-in; (3) generous counters.
And we thought hard about including accessibility features for our main font too: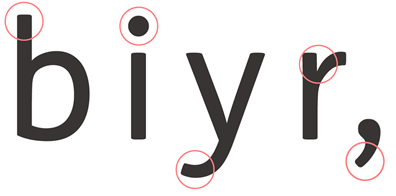 (1) Extended ascenders for better letter recognition; (2) larger dots; (3) extended descenders; (4) low join at stem; (5) longer tail.
We believe that even these small things can make a big difference for our customers.
How do I make the text bigger on screen?
You may use your browser settings to change the text size for this and other websites that you might use. The technique you use may vary (depending on the browser you use), but the following might help:
Microsoft Edge: Select one of the 'Zoom' options in the 'Settings and more' menu.
Google Chrome: Select one of the 'Text Zoom' options in the 'Customise and control Google Chrome' menu.
Internet Explorer 9: Select 'Settings', then one of the options under 'Zoom'.
Mozilla Firefox: Select the 'View' menu, then 'Zoom', then one of the options.
Opera: Select the 'View' menu, then one of the 'Zoom' percentage options.
Bear in mind that this isn't an exhaustive list of all the browsers that are available to you. It's therefore worth taking a quick look at any documentation you have to be sure of the settings you need to use to adjust your viewing text.
I'm having problems viewing the site
If you have any difficulties using our website, or have a suggestion that would help make our site more accessible to you, then please let us know. You can contact us using the details here.
Our literature
What about the accessibility of your literature?
We are happy to provide any of our documents in alternative formats such as Braille, large print, or an audio CD. Our literature and documents are intended to help you in and approaching retirement – so we are fully invested in making them as widely accessible as possible.
How can I request something in an alternative format?
Just give us a call on 01737 233 288 (8.30am to 5.30pm Monday to Friday). Alternatively, go to our Contact Us page to request any of our content in one of these formats, and we will be happy to help.
Over the phone
What if I can't hear or speak on the phone?
We understand and respect that not everyone is able to speak to us over a phone call. You might find it difficult to hear all that the other person is saying, for instance, or perhaps they may not understand what you're saying. That's why our Contact Us page allows you to request contact via email or post, to suit your needs as appropriate.
If you do still wish to call in, however, we recommend using the Next Generation Text Service (NGT) to help. Compatible with smartphones, tablets, and computers, this helpful service allows a 'relay assistant' to be added to your phone call to assist you. The assistant will speak your words to the person you're calling, and then type their reply so you can read it on your display instead.
Their service provides four options for this:
Each of these options provides detailed, step-by-step instructions to ease you through the process. Best of all, these should help you discuss your retirement with us, meaning we can deliver the retirement you deserve.