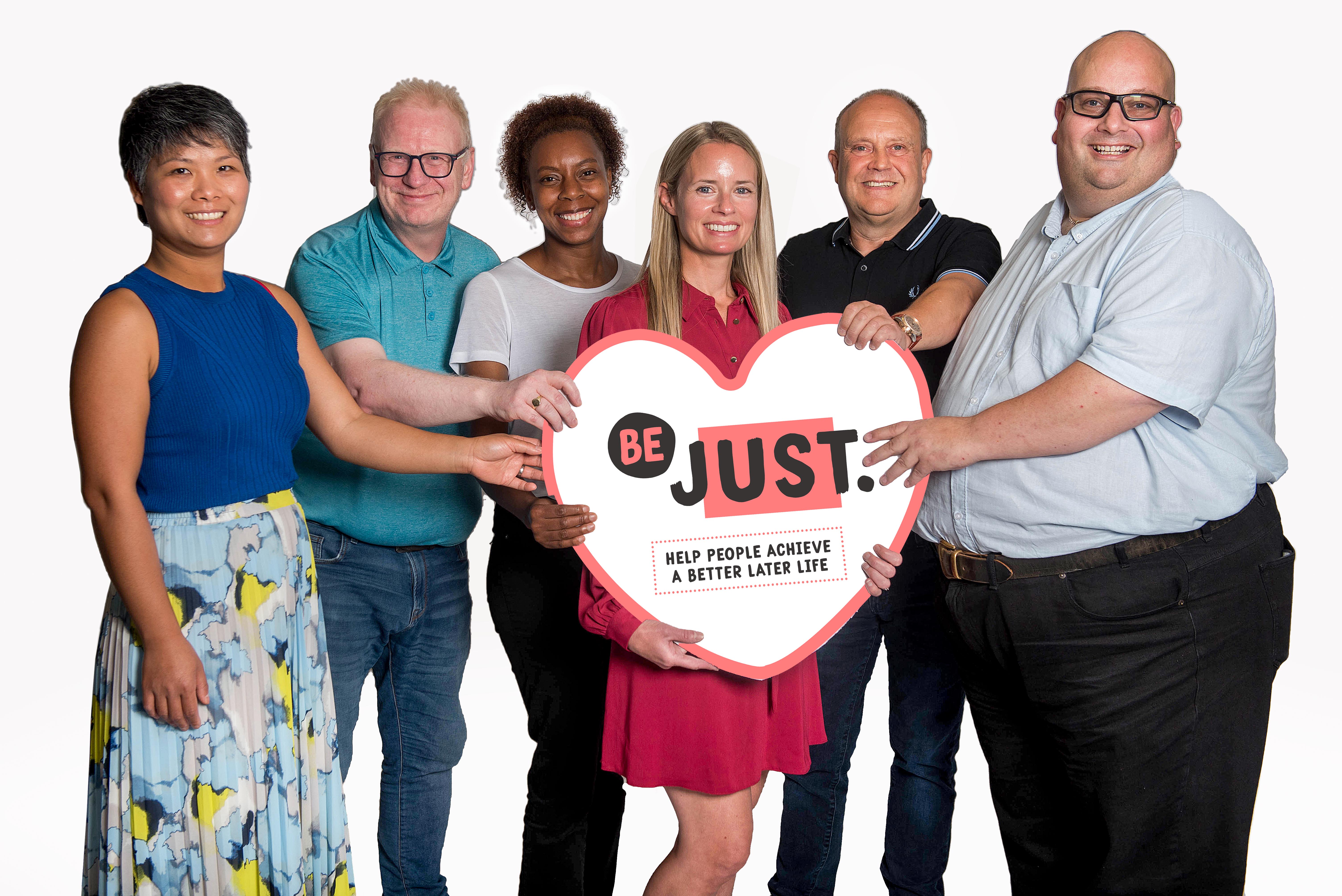 Inclusion at Just
Diversity, equity and inclusion are priorities for us. Having a diverse, talented workforce with colleagues of different backgrounds, world views and experiences is the right thing to do. It's also the most effective way to succeed, innovate and better serve our customers now and in the future
Our strategy
We have a strategy and a three year action plan that underpin our commitment to drive progress on all aspects of diversity, equity and inclusion. We have five key areas of focus.
Increase diverse representation.
Strengthen leadership focus and accountability for diversity, equity and inclusion.
Ensure all groups have equal opportunity for progression and development.
Educate on difference and help to strengthen our inclusive culture.
Foster belonging through supporting our people to be themselves
Our commitments
We work with a range of different organisations to support us with our strategy: we are committed to the HM Treasury Women in Finance Charter, the Race at Work Charter, the Age-friendly Employer Pledge and the Menopause Workplace Pledge, are members of Group for Autism in Insurance, Investment and Neurodiversity and Progress Together and are a Disability Confident Employer. These organisations help us to put in place policies, procedures, guidance, support and training for all of our colleagues.
Colleague networks
We have a number of networks for diverse groups within Just – these networks support and encourage the progression of diverse groups, work to raise awareness and educate others on issues which affect them and strengthen our inclusive culture.
Programmes
We have a number of programmes supporting our DE&I strategy which our colleagues can get involved in. We run a popular and impactful reciprocal mentoring programme video which colleagues from diverse backgrounds can volunteer to take part in, meeting a senior leader for regular conversations over the course of nine months to increase mutual understanding and empathy.
Our annual Executive sponsorship programme pairs talented diverse colleagues with senior leaders to offer support and guidance on career progression.
We take part in Mission Include, the cross-company mentoring programme run by the 30% Club and Moving Ahead – our colleagues from any diverse background are able to apply to be mentored for nine months by a senior leader from a different organisation.